https://nypost.com/2021/04/13/suez-canal-egypt-seizes-ever-given-demands-900m-payment/
It looks like the Japanese owe Egypt $900,000,000 even if the controls of the ever given look like this: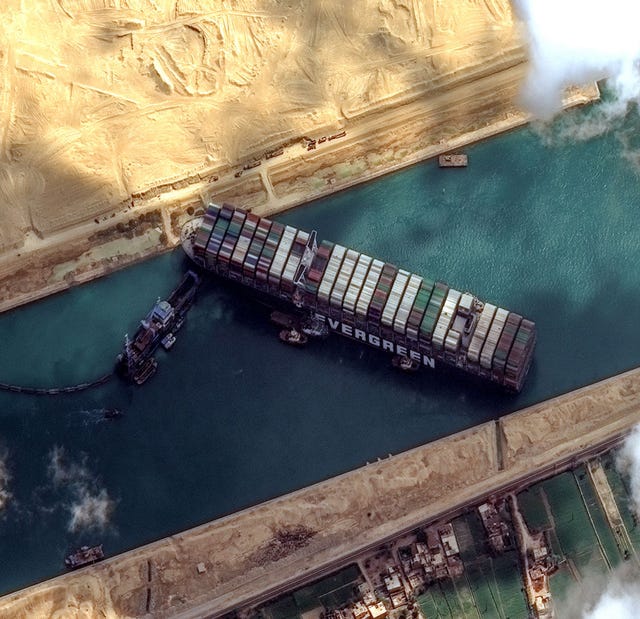 So, why loose spring-maid pier in amateurism? This clearly not working the bird. Although, stay on the bird – that one or you may loose the tides altogether.
Nobody really knows how a very large ship like that navigates extreme ocean currents with any certainty – or by captains having been under the influence of Marijuana – deal a false narrative to the face of the planet Mars – so why did it ask?
why why why. It wants $900,000,000.
Then perhaps, said skeptics, alien markings were hidden by haze and Mission controllers prepared to look again for a south pole that did not exist. At the north pole, and however disconcerting to Jewish people that had given up altogether by shrinking into tiny birds – besides being cursed out of bounds – said this:
"The Taiwanese firm that chartered the Ever Given and whose name was plastered on the boat's hull — reportedly doesn't expect to foot the bill. "
Particularly at all.
Dispirit the Universe at Suez canal – and they would be real trouble. However – what about the old man of the sea – he is not from the military at all. The old man of the sea pointed a way out to finding the Japanese $900,000,000.:
"The canal had suffered great moral damage" said the Chineese.
"They do not want to pay anything," Rabie told a state-run TV network Monday.
So wait a minute – Rabie.
How. many. times. have. you. seen. this. man.
In the mirror universe, its really hard to tell that I got a ice cream cone – and sat on a bench completely forgetting the entire event ever took place – However – this is Egypt they are talking about – and after spitting briefly on the sidewalk – the Chineese spoke out of turn – once more.
And once again – the man from the movie clerks – gave his own face – to save us from the Ghost of the Kilauea volcano – Leaving a horrible dragon in the wake of the movie clerks – and it didn't like the idea either!
The face of the dragon is the most terrible judgement I had ever seen – and all you need is the coordinates even if you dont know what they are just yet.
That is just how difficult it is to live at these coordinates – and Even though you do welcome me, Hantai. l.o.l.